tehbartender
rocks. Thank you, sweetie. *hugs*
---
Last night, Michael read the word "horse" all by himself. /boggle
---
Happy Valentine's Day!

The
shoes
I ordered to wear to

silriel
's wedding on Sunday arrived today. *squeals* I am not normally a shoe freak, but these fill me with glee.
---
The tuxes have arrived and are waiting at Men's Warehouse. I am impressed.
---
With all the hubbub about the
Crazy Mean Baby
, the mommy in me has to wonder...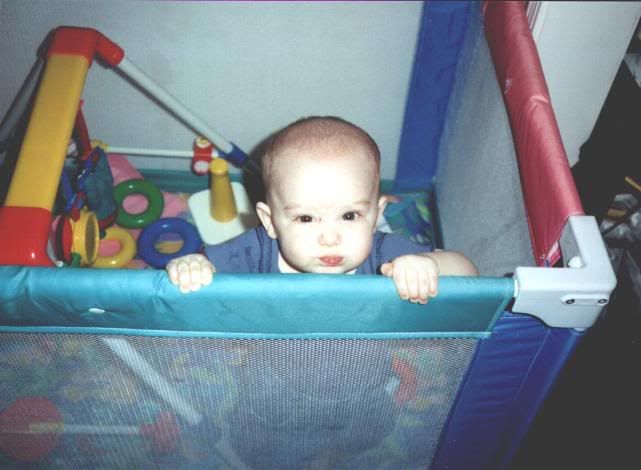 Why isn't my baby famous? ;)
---
Working where I do can be pretty fun. I'm considering adding the following to my resume:
Responsible for "Capture the Flag" initiative, eliminating much conflict.
Edit:
Ooh, better still!
Pioneered "Capture the Flag" initiative, etc.

:D